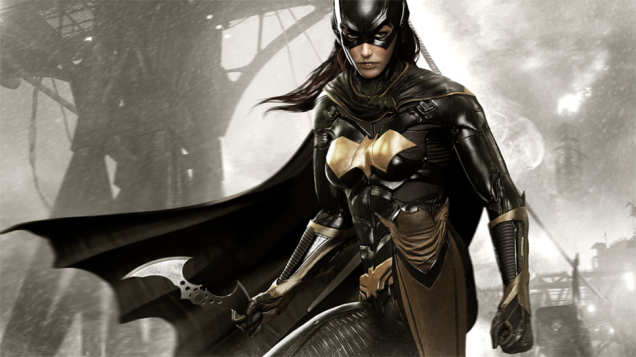 Auf der offiziellen Facebook-Seite von Arkham Knight hat Warner Bros. Interactive nun einige Information zum Season-Pass veröffentlicht. Dabei sticht der Batgirl: A Matter of Family-DLC heraus. Hier wird der Spieler in einem neuen Setting Batgirl in einer Art Prolog spielen können. Auch wenn man bisher noch nicht alles von Seiten Warners in puncto Season-Pass ernthüllt hat, ist die Liste doch mittlerweile recht stattlich:
Batgirl: A Matter of Family
An all new prequel story expansion in an entirely new location where you play as Batgirl for the very first time in the Arkham series – check out the first render of Batgirl.
The Season of Infamy
Play as Batman in all new story missions featuring legendary super-villains invading Gotham City, with new story arcs, missions and gameplay features.
Gotham City Stories
Play as Batman's key allies in narrative missions extending their storylines, from both before and after the events in Batman: Arkham Knight.
Legendary Batmobiles with Themed Tracks
Drive the most iconic Batmobiles from Batman's 75-year history, on custom-built race tracks, each themed to that Batmobile's specific era. Every Batmobile will be drivable across every race track.
Crimefighter Challenge Maps
Engage in a series of new challenge maps utilizing the unique play styles of Batman and his allies.
Character Skins
A variety of skins from across the eras for Batman, Robin, Nightwing and Catwoman.